There is a need for surveillance cameras to film with clear images in a variety of environments.
Sony's image sensors meet this need by providing high-sensitivity performance suitable for night filming.
The STARVIS is back-illuminated pixel technology used in CMOS image sensors for surveillance camera applications. It features a sensitivity of 2000 mV or more per 1 µm2 (color product, when imaging with a 706 cd/m2 light source, F5.6 in 1 s accumulation equivalent), and realizes high picture quality in the visible-light and near infrared light regions.
Customers may use the "STARVIS" logo with Sony's approval in the following circumstances only. Before provision of the logo data, a logo usage agreement will be concluded with the customer. Please contact a sales office in your area for details.
Products: customers' products incorporating Sony's CMOS image sensors equipped with STARVIS technology.
Materials/Media: product packaging, catalogues, posters, informational websites and other promotional materials, as well as fixtures at exhibitions (panels, etc.) relating to the above mentioned products
Note:
The logo may not be used on the body of a product or in a system (including in application interfaces, etc.).
Sony will conduct a preliminary review before concluding the logo usage agreement. Notification of the results will not be publicized.
Please be aware that Sony cannot comply with customers' requests in all cases.
Sony accepts no responsibility in any matters resulting from use of the logo.
STARVIS Gallery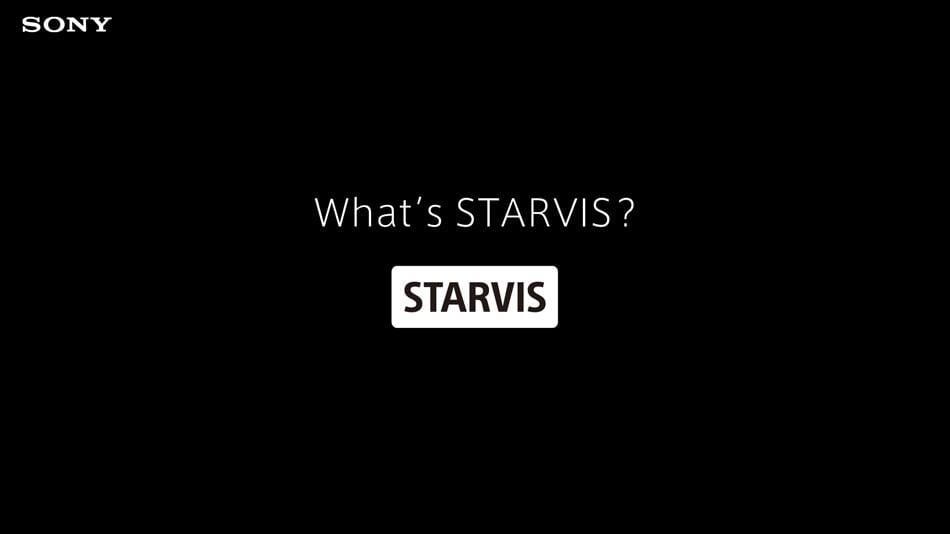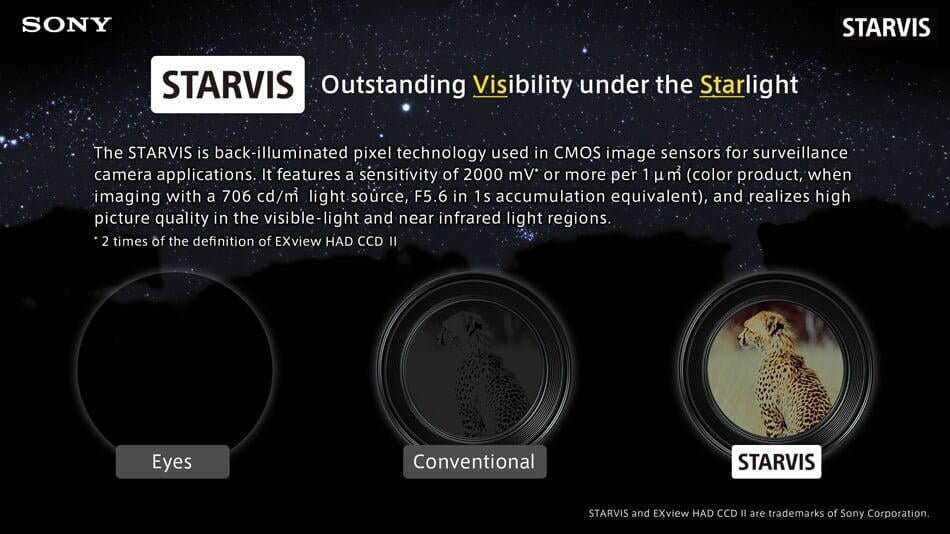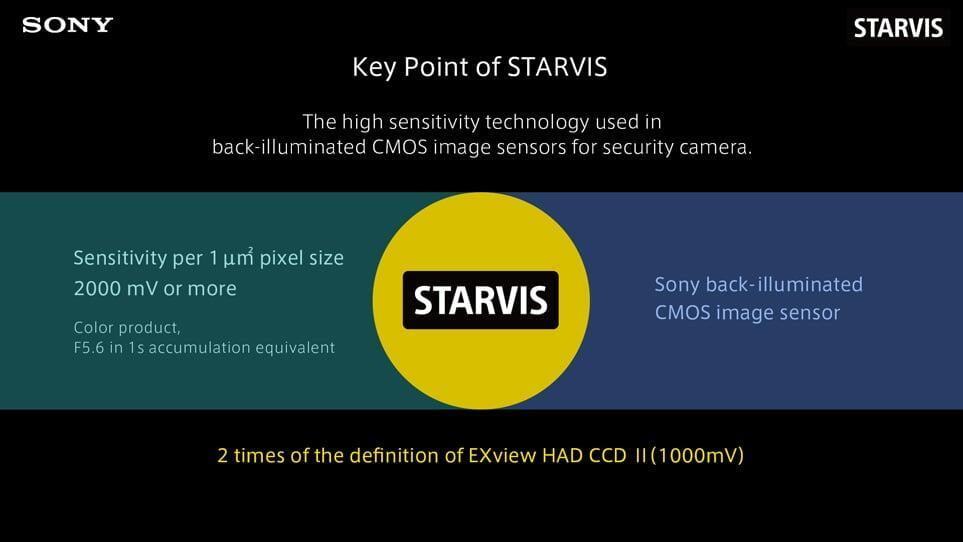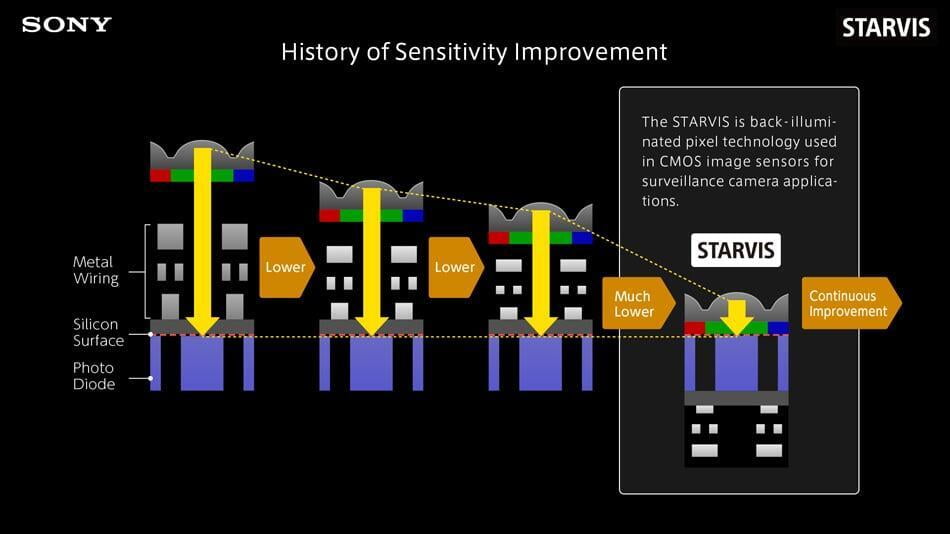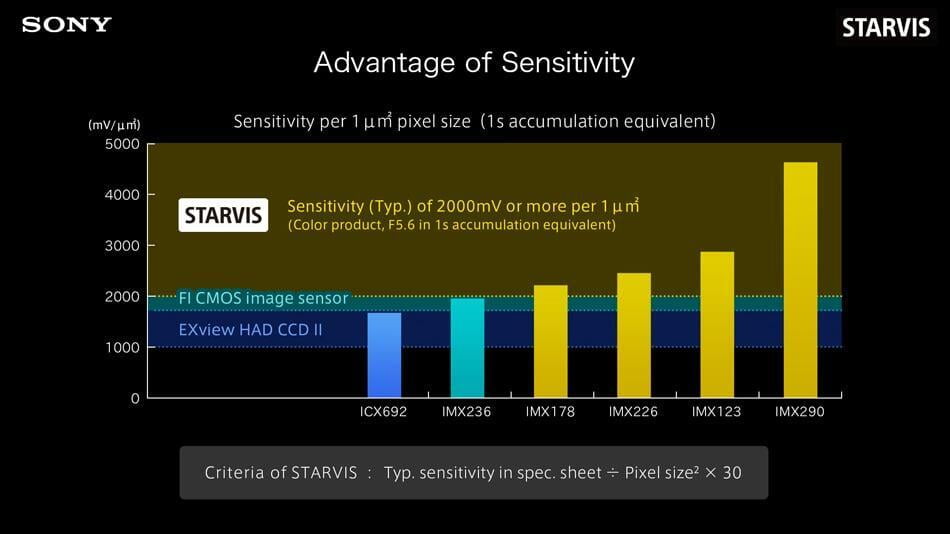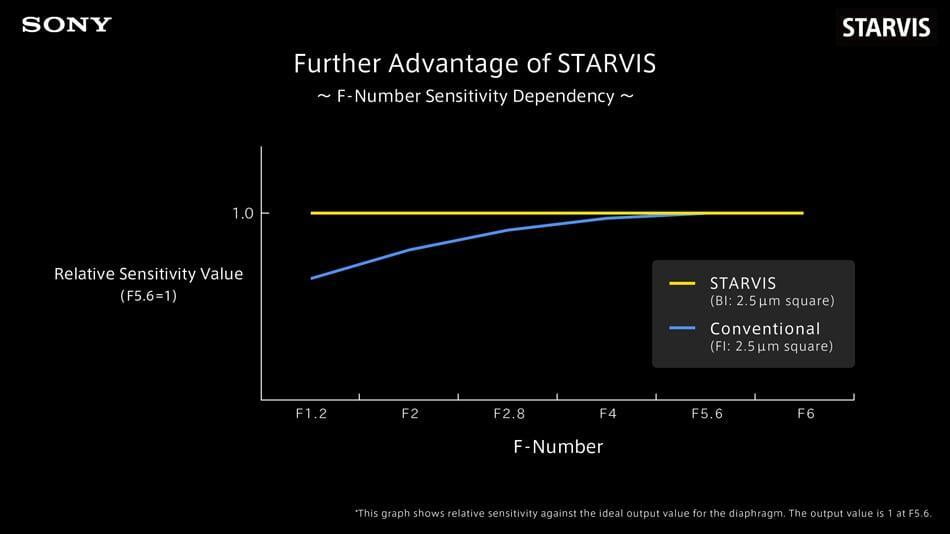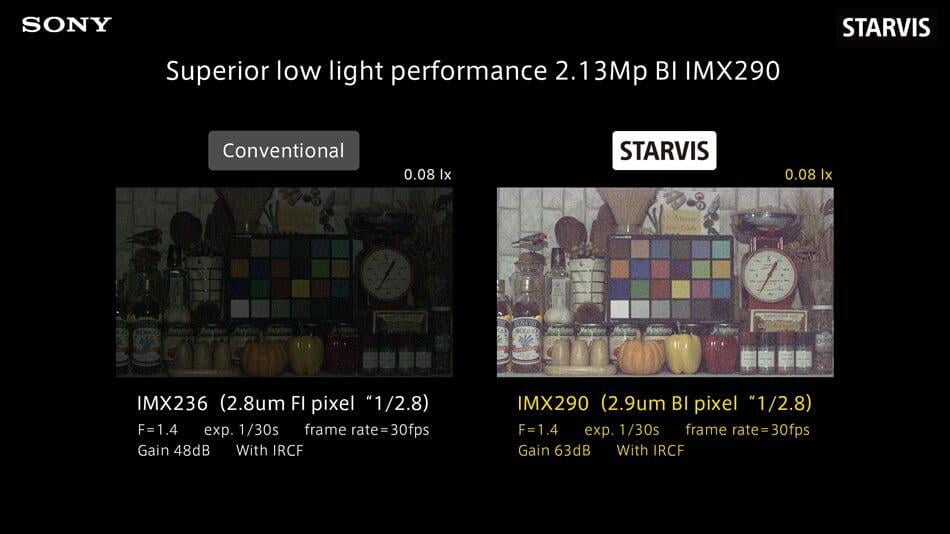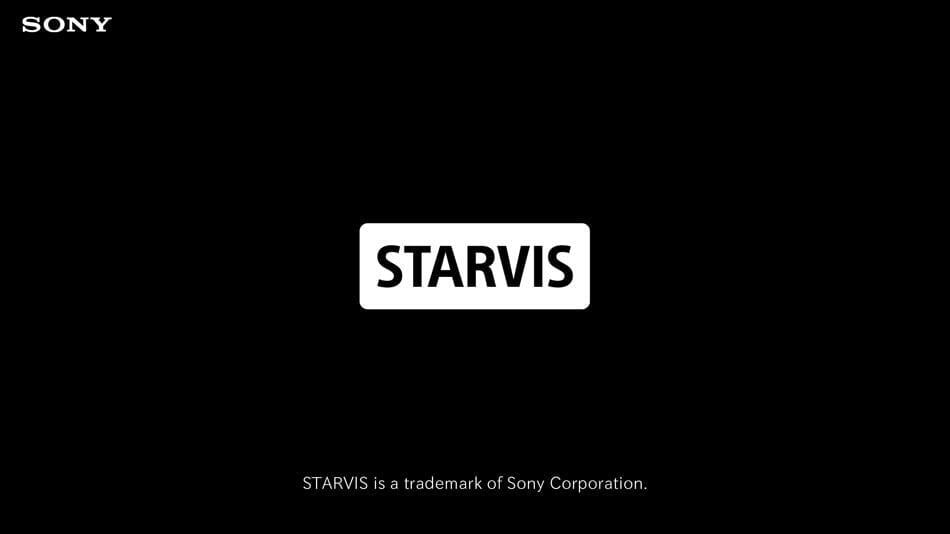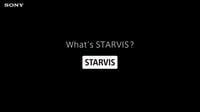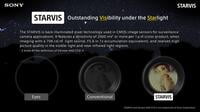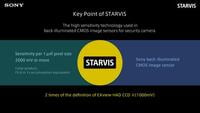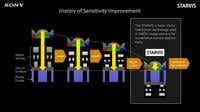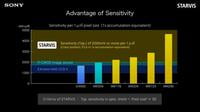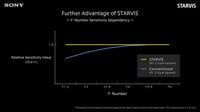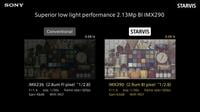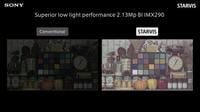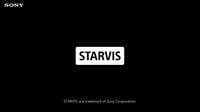 STARVIS : Back-illuminated CMOS Image Sensor
Unlike the front-illuminated-type image sensor, the image is acquired through the back side where
there are no obstacles such as wiring or circuits, so a wider range of light is collected on the photodiode,
achieving high sensitivity. Moreover, it uses the very first pixel specifically developed
for surveillance use in a back-illuminated structure.

HDR

With many surveillance camera images in which light and dark regions coexist, there is a need to clearly capture both regions.
To meet this need, this technology enables both the light and dark regions to be captured clearly to achieve higher surveillance camera visual recognition performance.